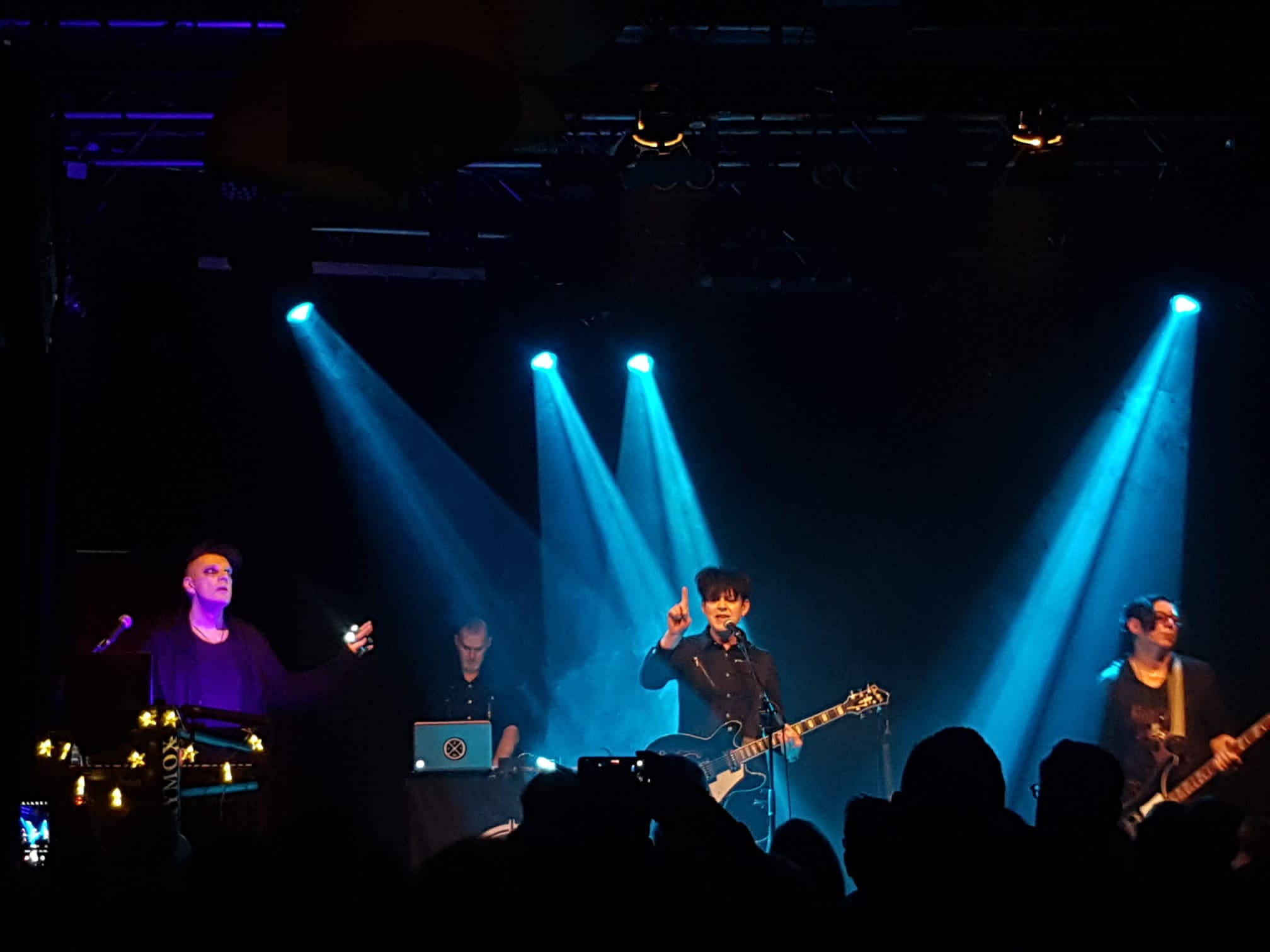 Happy New Year to you all. We are really looking forward to seeing you in 2023.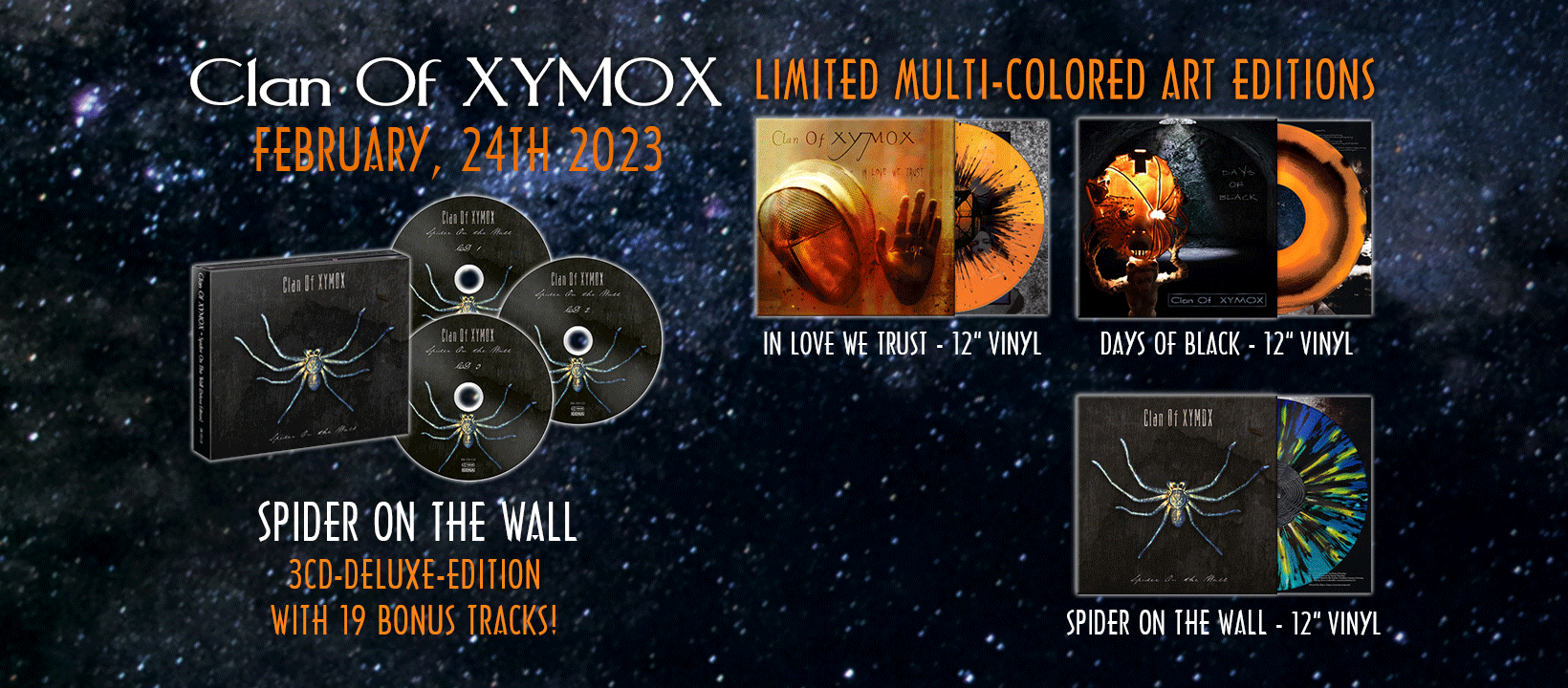 Today the presale of the three vinyl 'Art Editions' of IN LOVE WE TRUST, DAYS OF BLACK and SPIDER ON THE WALL starts, as well as the 3CD 'Deluxe Edition' of SPIDER ON THE WALL with a total of 19 bonus tracks! 
All items can be pre-ordered here: https://fantotal.de/en/band/clan-of-xymox 
More presale links will follow very soon.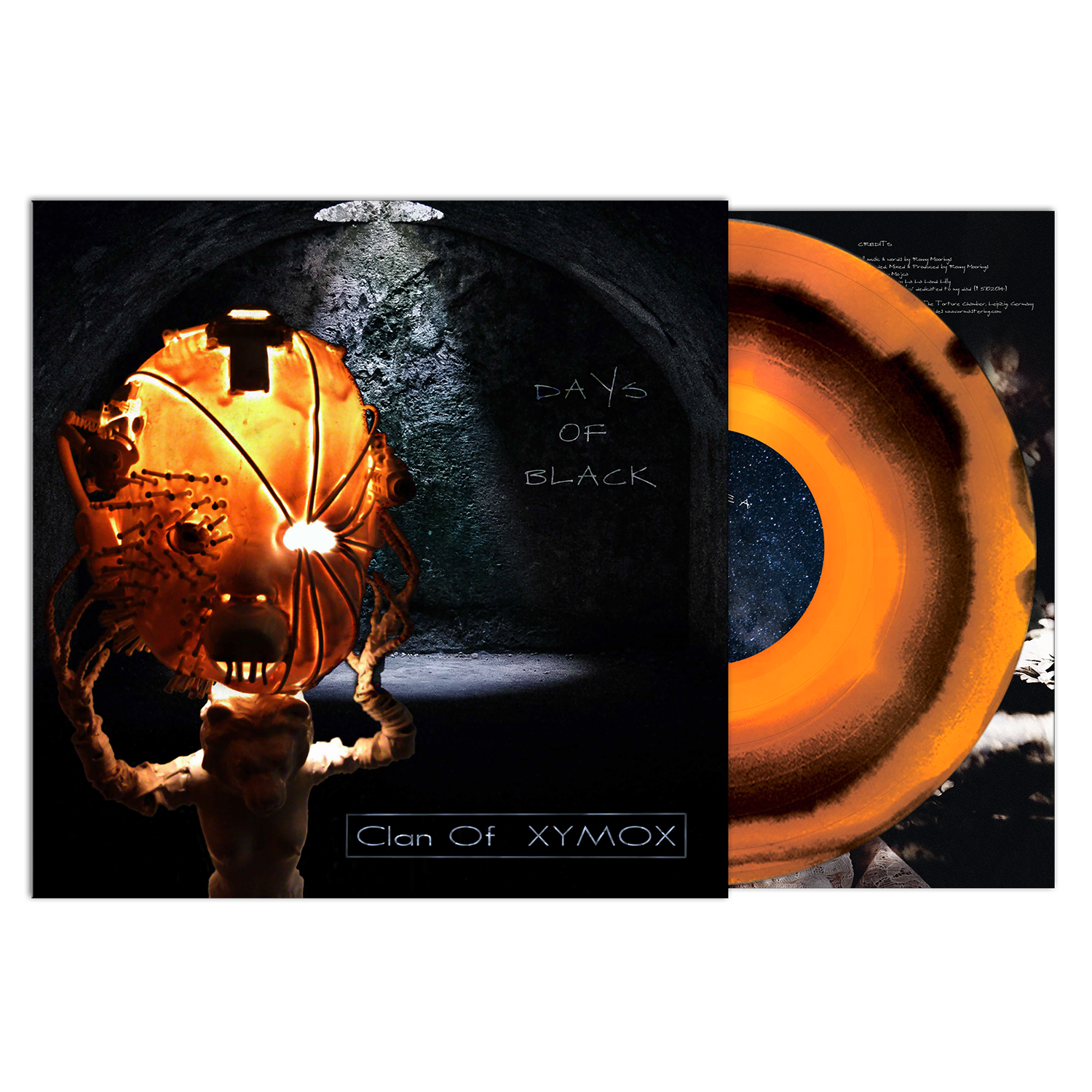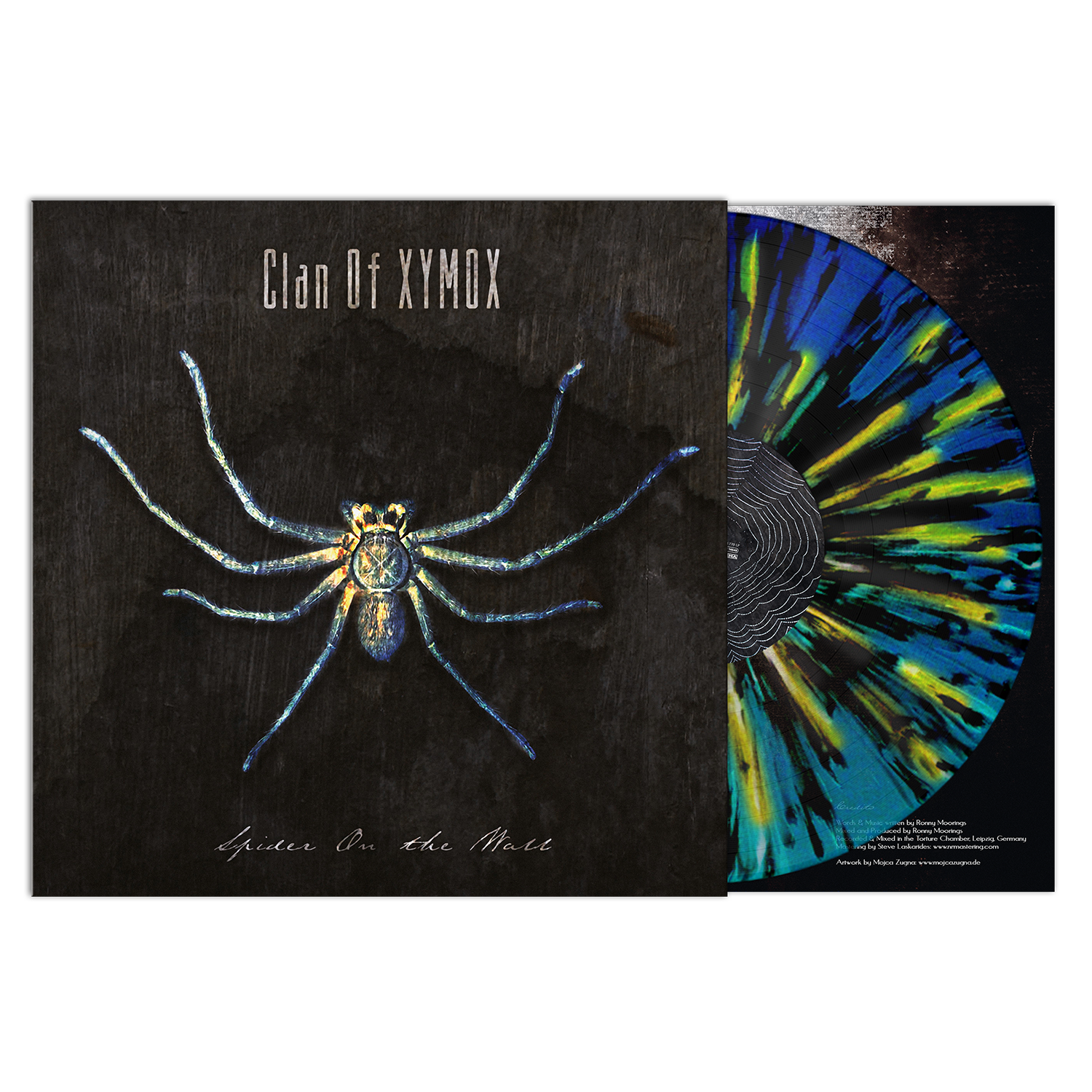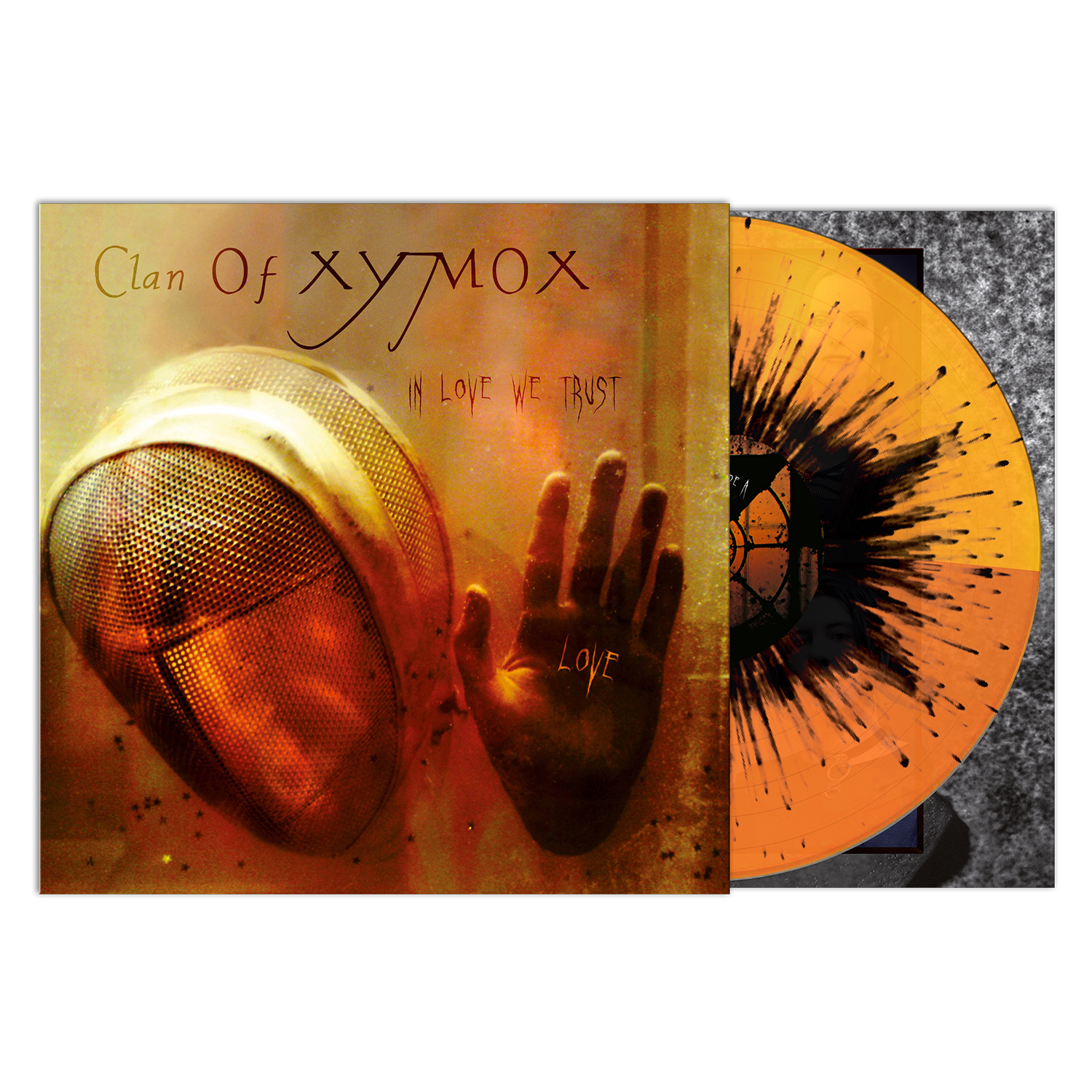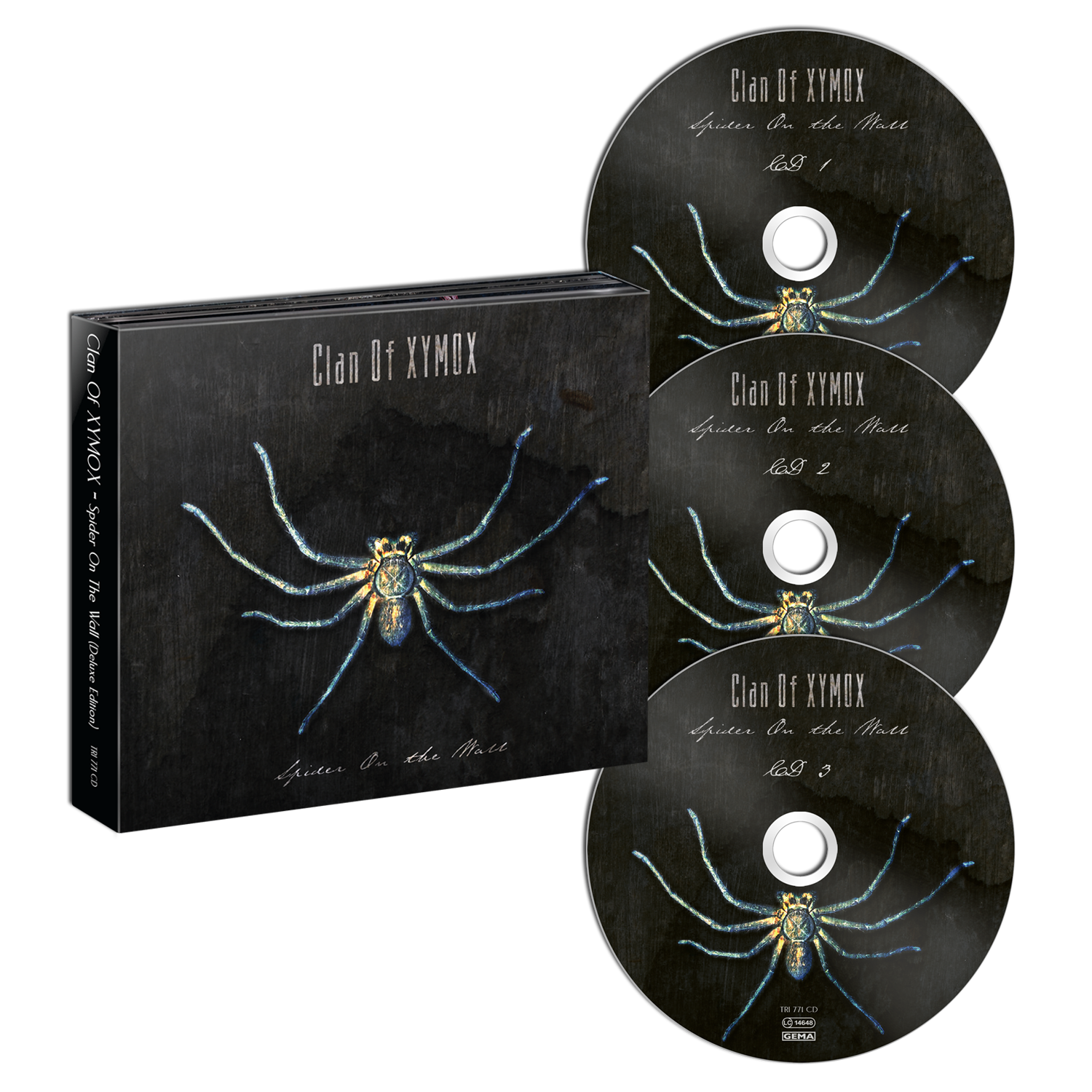 Our USA tour in March 2023 touring the East coast remains . See our tour page for recent updates .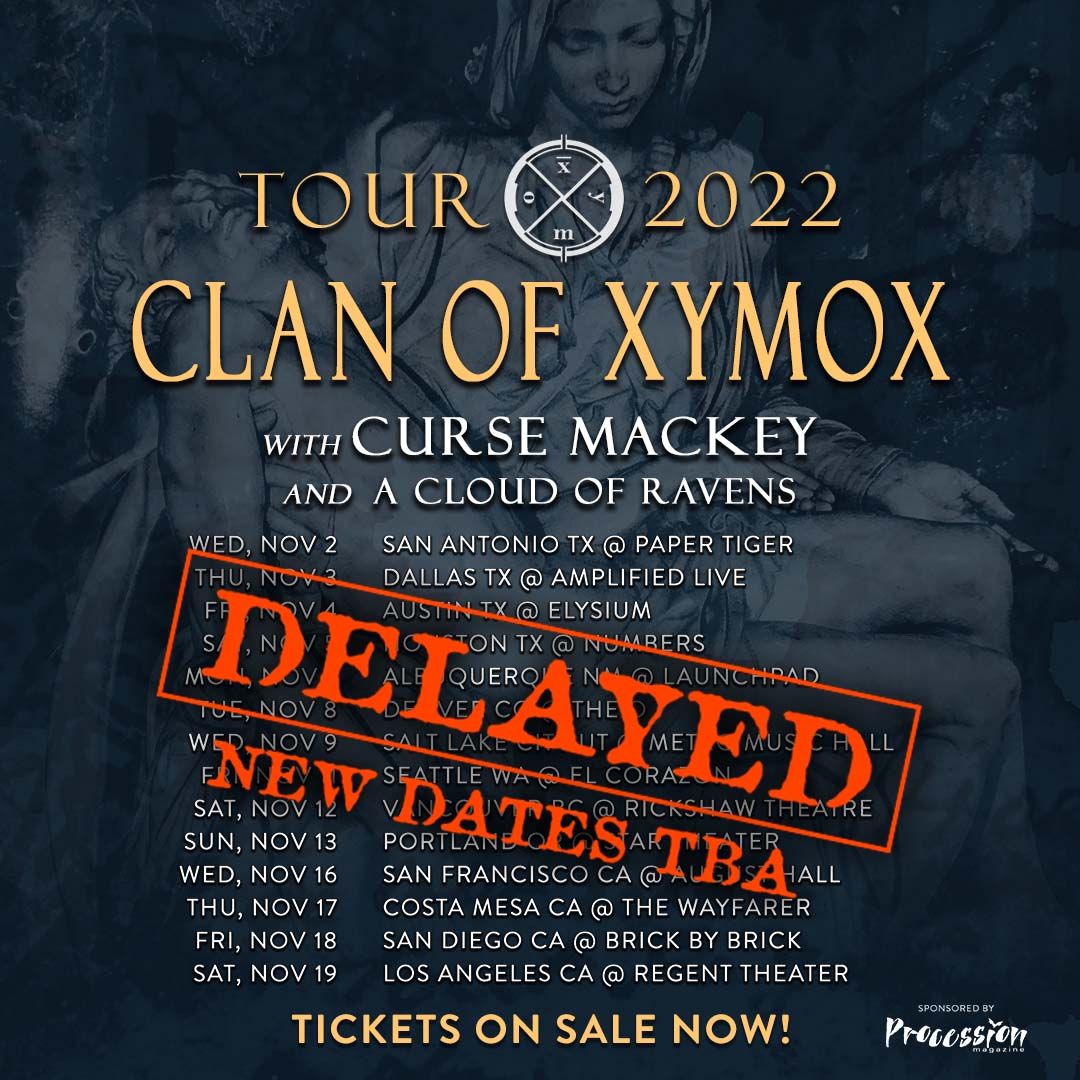 We are very sad to report that due to delays in obtaining US work visas , we've been forced to reschedule our tour in November 2022. We have moved this tour to the end of May and June 2023 so please check the new dates below. Curse Mackey and A Cloud of Ravens will round out an incredible lineup on this run and we can't wait to perform in those cities again. The March tour is definitely a go so we look forward to playing the US in 2023. 
We will give you further updates as soon as we get them. 
Wed, May 31 – San Antonio TX @ Paper Tiger 
Thu, June 1 – Houston TX @ Numbers 
Fri, June 2 – Austin TX @ Elysium 
Sat, June 3 – Dallas TX @ Amplified Live 
Mon, June 5 – Albuquerque NM @ Launchpad 
Tue, June 6 – Denver CO @ The O 
Wed, June 7 – Salt Lake City UT @ Metro Music Hall 
Fri, June 9 – Seattle WA @ El Corazon 
Sat, June 10 – Vancouver BC @ Rickshaw Theatre 
Sun, June 11 – Portland OR @ Star Theater 
Tue, June 13 – San Francisco CA @ August Hall 
Wed, June 14 – Costa Mesa CA @ The Wayfarer 
Thu, June 15 – San Diego CA @ Brick by Brick 
Fri, June 16 – Los Angeles CA @ Regent Theater
Clan Of Xymox just came back from a successful tour in Mexico. See all dates and upcoming dates  in our tour list .